Newmarket manages capital on behalf of institutional investors worldwide, targeting investments in structured opportunities sourced from our global network of banks and financial institutions.
Headquartered in Philadelphia, Newmarket is a Registered Investment Adviser with the U.S. Securities and Exchange Commission.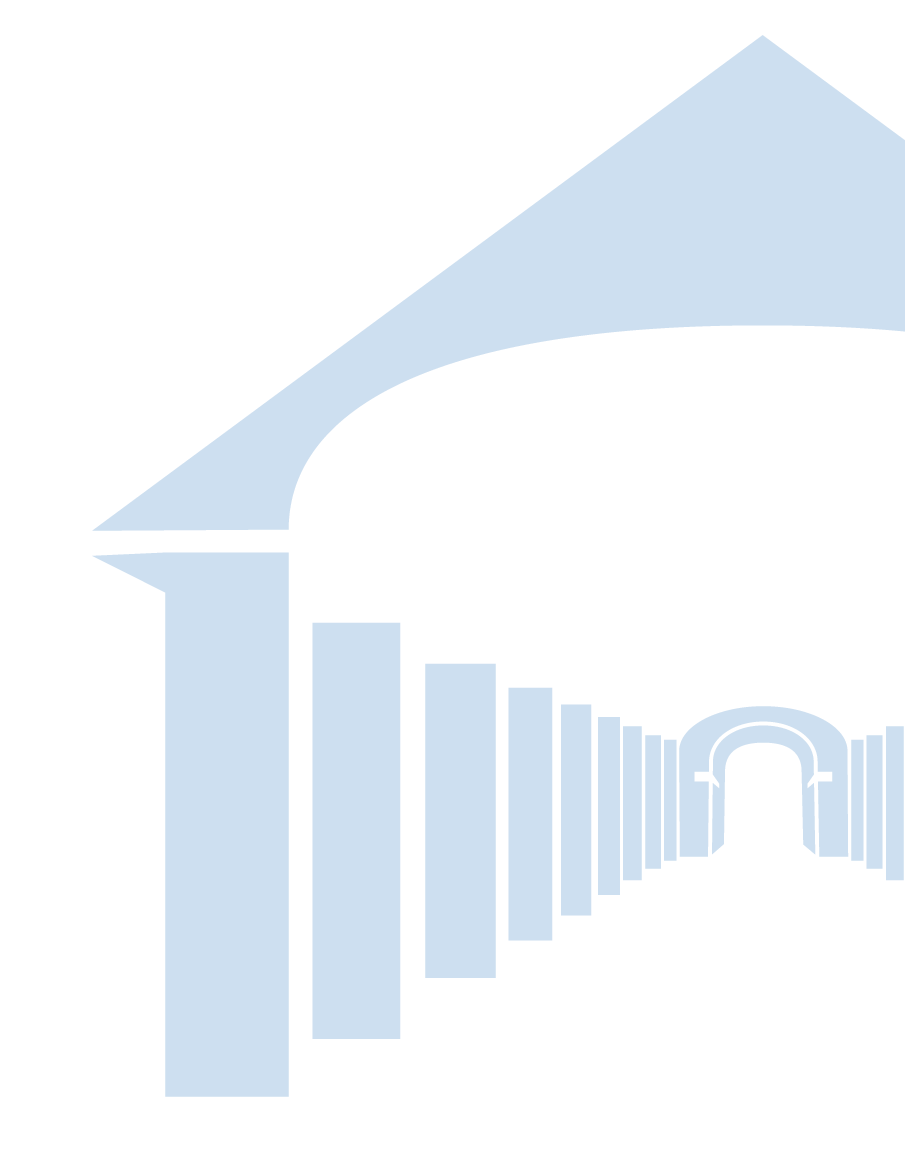 Through our pledge to give back, we have donated over $1.5 million to more than 25 non-profit organizations and charitable causes. By directly supporting humanitarian aid, animal welfare, arts and culture, environmental preservation, and education, we seek to complement our impact achieved in portfolio management.
We are proud to have cultivated strong relationships with our charitable partners. Multiple IIFC team members volunteer for these organizations, serve on boards or committees, or otherwise contribute to the growth and development of our communities, at home and around the world.
Recently supported charitable organizations include the ones below, among others.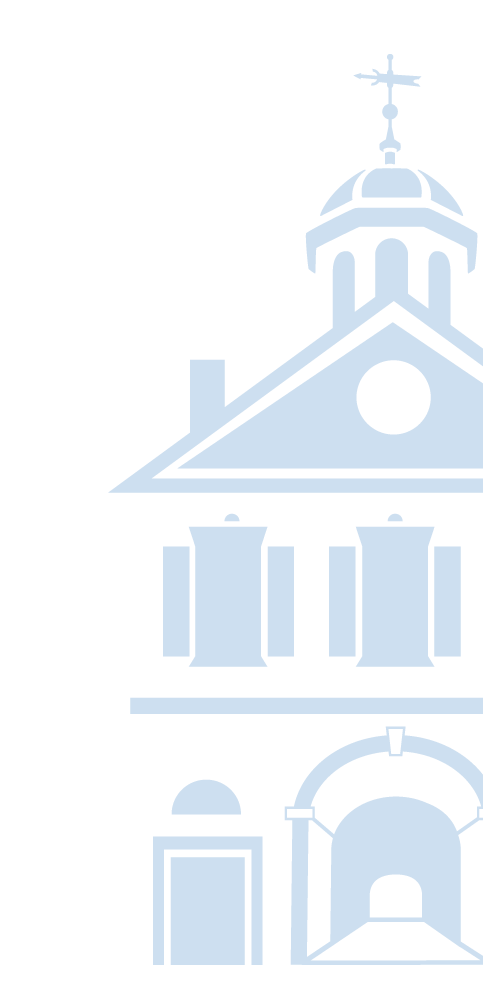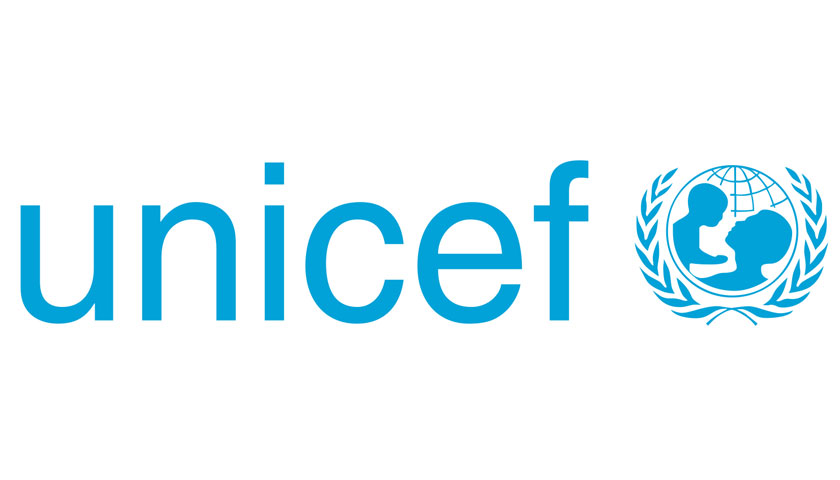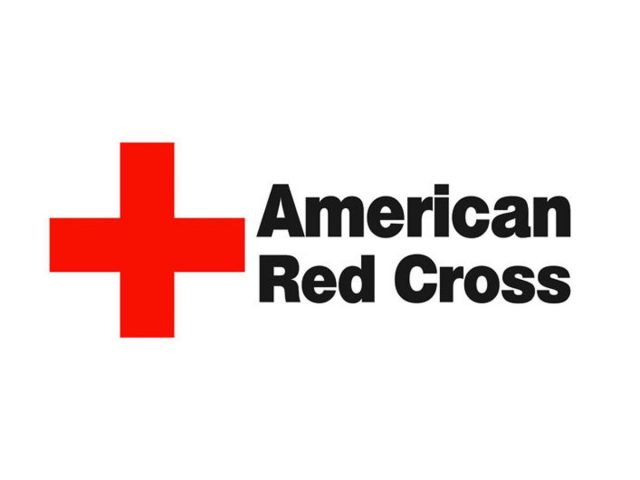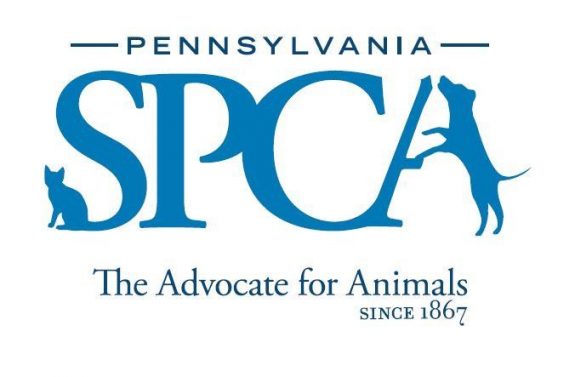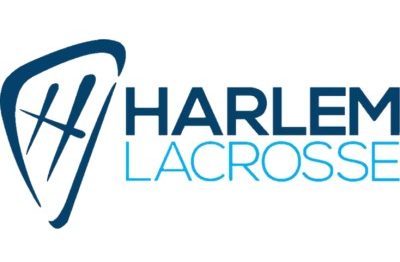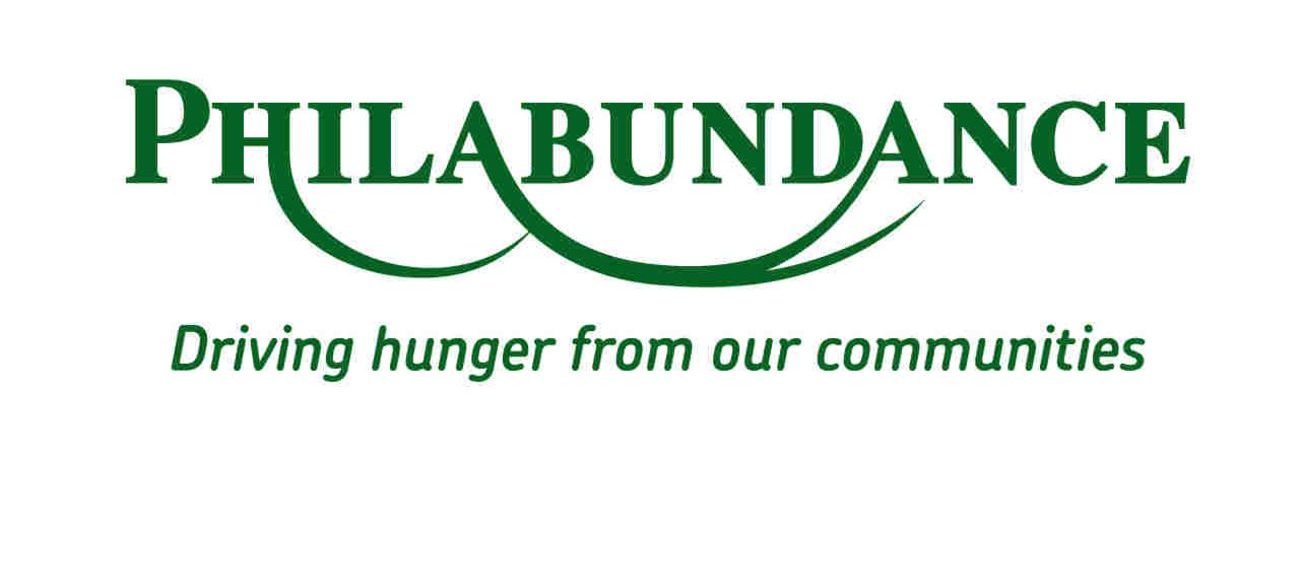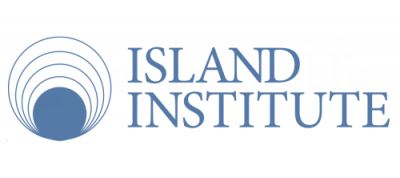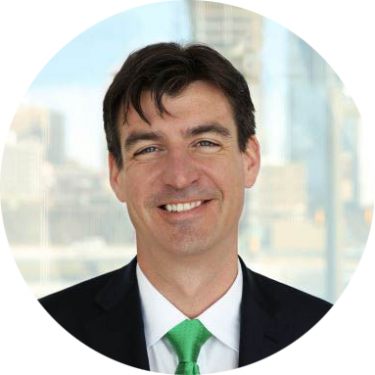 Andrew Hohns, PhD.
CEO
Dr. Hohns serves as Chief Executive Officer and is a founding member of Newmarket. He has served on the IIFC strategy investment committee since inception and also serves as Lead Portfolio Manager for IIFC III. Since the establishment of IIFC, Dr. Hohns has overseen transaction structuring and negotiation for approximately $20 billion of notional risk transfer. He is a regular speaker at various industry conferences, with special expertise in topics related to infrastructure, securitization, socially responsible investment, impact investment, and development finance. Prior to joining Mariner, Dr. Hohns was a Managing Director at Cohen & Company, during which time Institutional Investor named Dr. Hohns as a member of its 2008 "20 Rising Stars of Fixed Income." Dr. Hohns holds a BS in Economics from the Wharton School at the University of Pennsylvania, a Masters in Liberal Arts from the School of Arts and Sciences at the University of Pennsylvania, and a PhD in Applied Economics and Managerial Sciences from the Wharton School at the University of Pennsylvania. Dr. Hohns serves as Commissioner on the US Semiquincentennial Commission and as a member of the Board of Directors of UNICEF USA.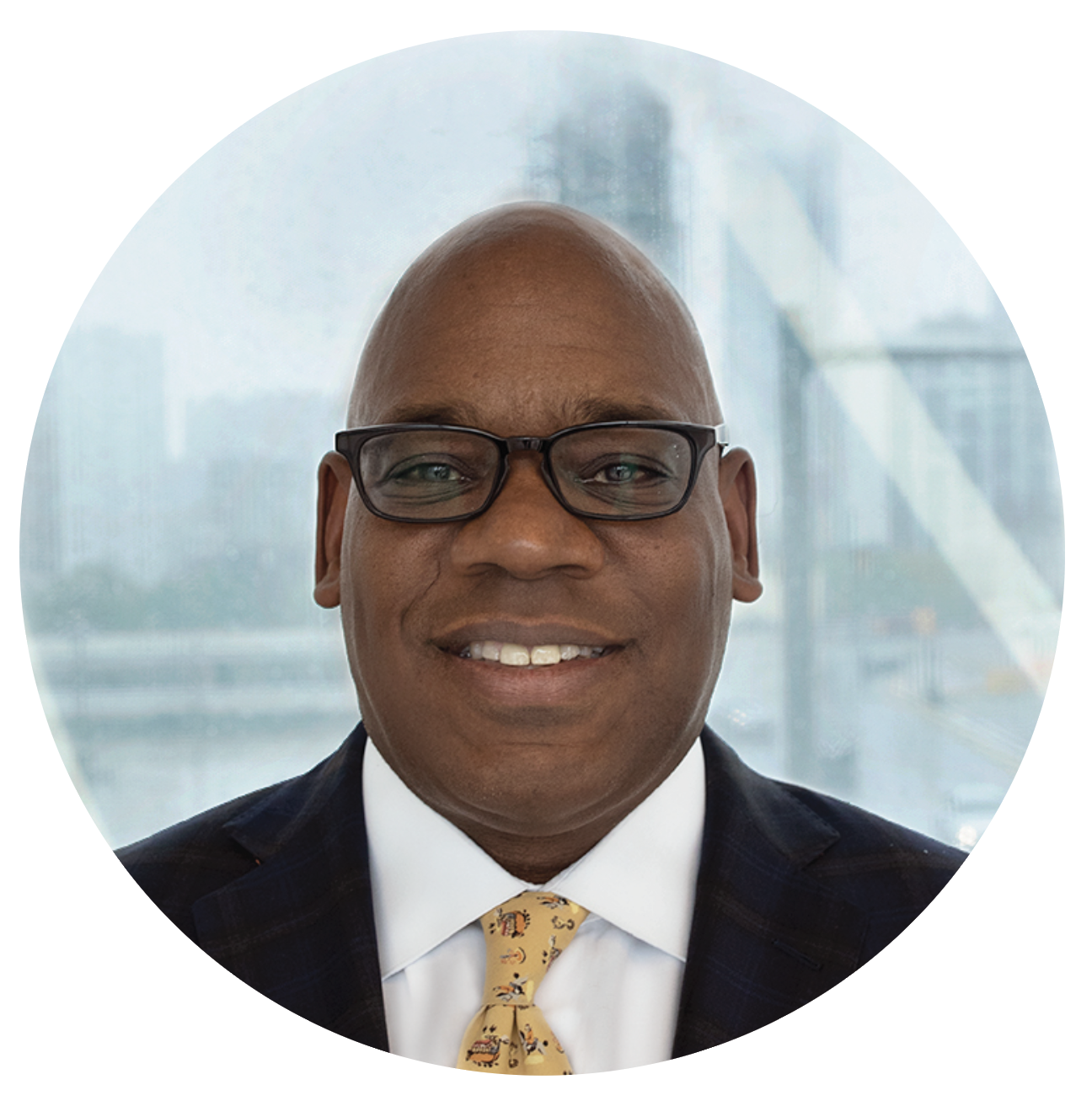 Aaron Barnes
Senior Managing Director
Mr. Barnes serves as Senior Managing Director and is a founding member of Newmarket. Mr. Barnes's primary responsibilities are related to leading the team's underwriting activities and firm operations. Prior to founding Newmarket, Mr. Barnes served as Managing Director at Mariner Investment Group, which he joined in 2012 to launch the IIFC strategy. Prior to Mariner, Mr. Barnes served in various roles at Tangent, a behind-the-meter renewable energy generation development company; TowPath Renewable Ventures; and PPM Energy where he led the Company's wind power development activities in New England. Additionally, Mr. Barnes was an attorney with Freshfields, Bruckhaus, Deringer, and Senior Corporate Counsel at CMS Energy UK, Ltd. Earlier in his career, Mr. Barnes was Assistant VP in ABN AMRO's Structured Trade Finance Group. Mr. Barnes holds a BBA in Finance from Howard University and a JD from the Georgetown University Law Center.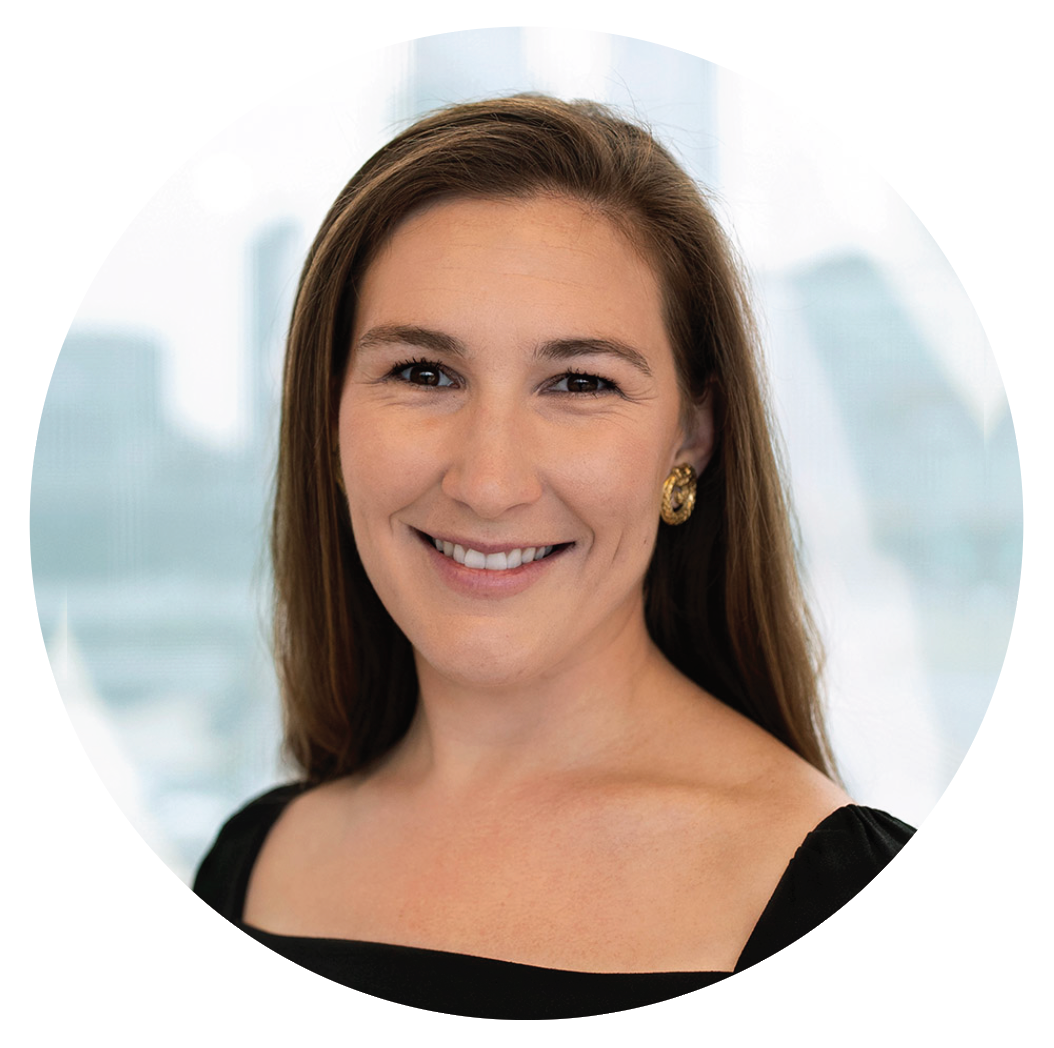 Molly Whitehouse
Managing Director
Ms. Whitehouse serves as Managing Director and Portfolio Manager and is a founding member of Newmarket. Her primary responsibilities are related to the origination, structuring, and management of investments. Prior to founding Newmarket, Ms. Whitehouse served as a Director at Mariner Investment Group. She has led the origination and structuring for multiple SRT investments, and is a frequent speaker at various industry conferences. Prior to joining Mariner, Ms. Whitehouse served as an Analyst at Cohen & Company and completed the White House Internship Program. In 2019, Private Debt Investor named Ms. Whitehouse one if its "Rising Stars." Ms. Whitehouse earned her BA in Political Science with Honors from Yale University in 2011 and her Masters of Liberal Arts with a focus in Sustainable Development from the University of Pennsylvania in 2018, where the topic of her master's thesis explored capital management practices at multi-lateral development banks.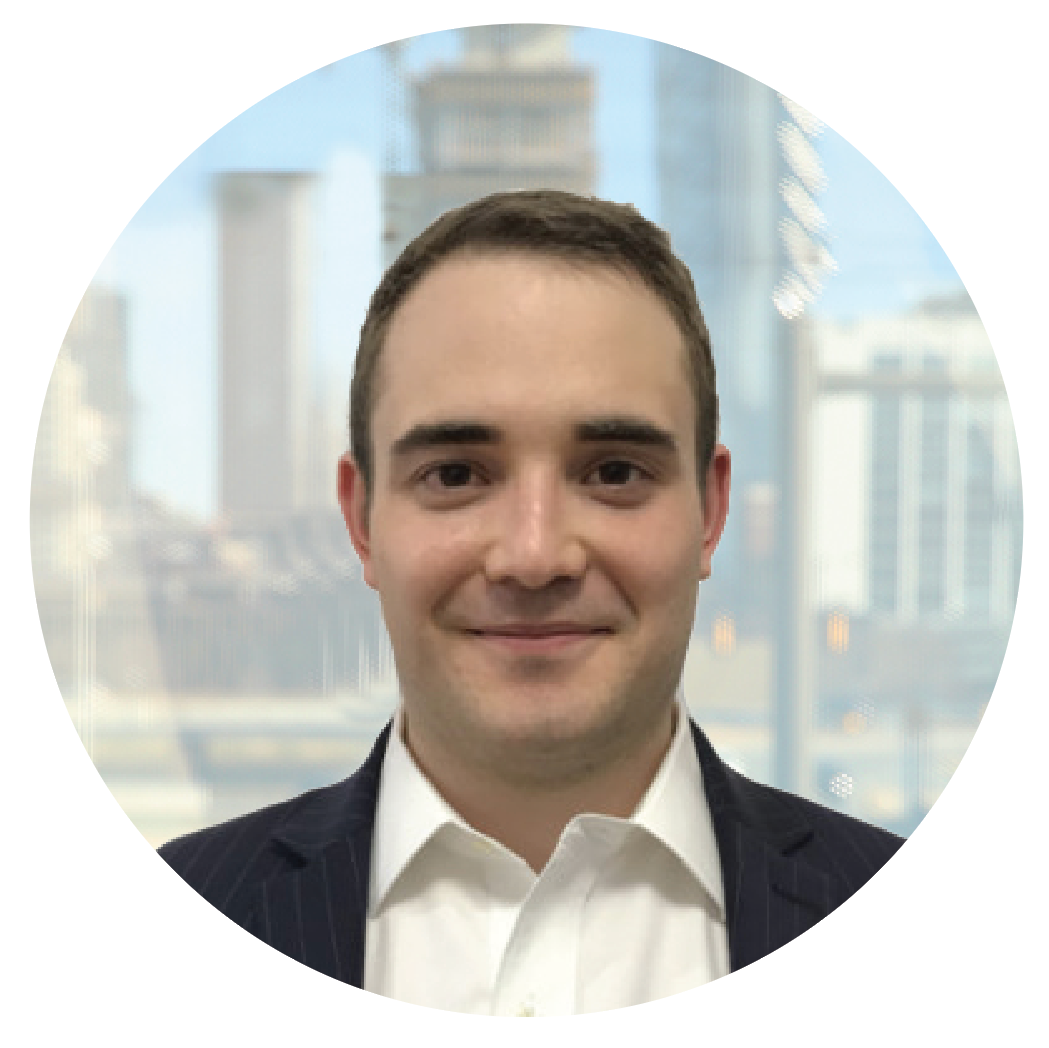 Thierry Adant
CIO
Mr. Adant joined Newmarket Capital in 2020 as Chief Investment Officer. He is responsible for leading the investment process, shaping the investment philosophy and developing new investment strategies. Mr. Adant is part of the executive team setting and implementing the business strategy of the firm. Prior to Newmarket, Mr. Adant was head of Private Debt and member of the Alternative Credit Fund Investment Committee at Willis Towers Watson. Mr. Adant was responsible for asset allocation and due diligence of Private Debt investment opportunities globally. Mr. Adant designed innovative investment solutions within corporate lending, commercial mortgages, residential mortgages, infrastructure and many specialized asset classes amounting to over $4bn per annum. Mr. Adant sourced and executed a number of impact investments providing exceptional investment returns whilst generating a positive environmental and societal impact. Mr. Adant holds a Bachelor of Science in Finance and Energy Business and Finance from The Pennsylvania State University.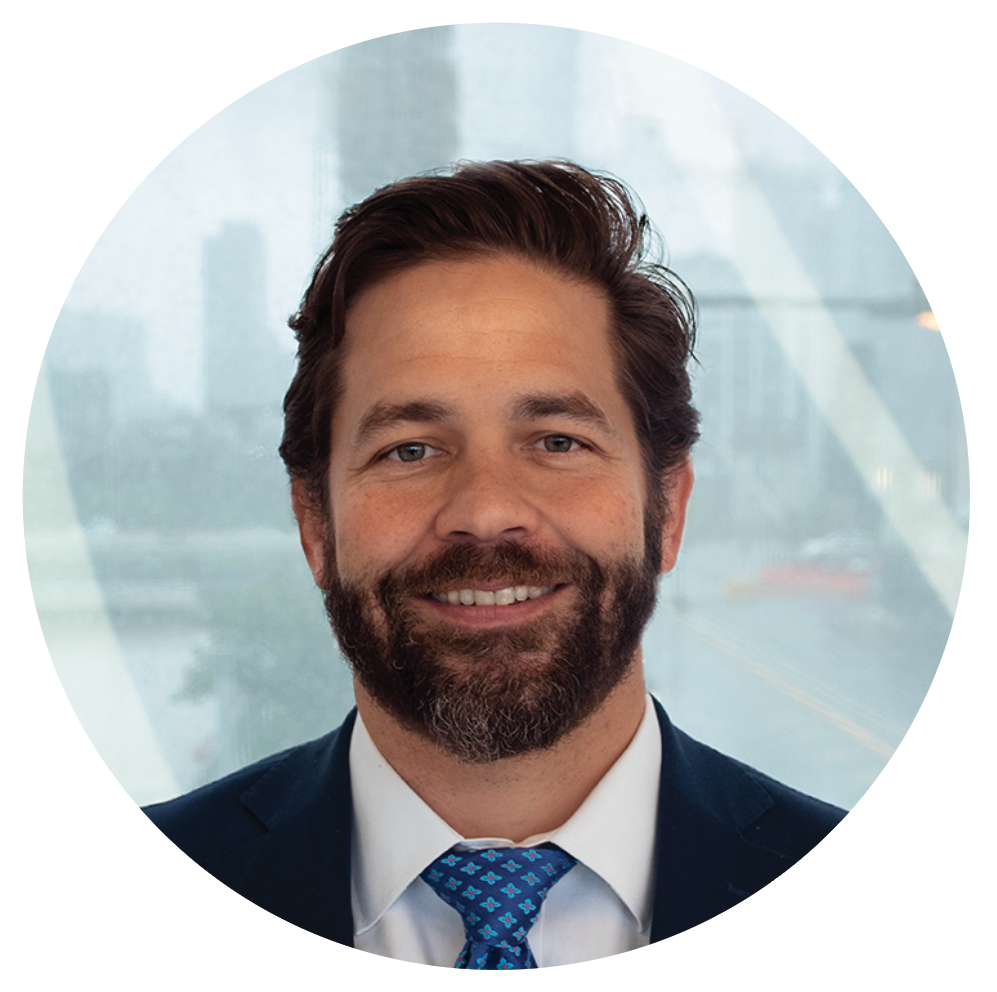 Jeffrey Schellenger
General Counsel & CCO
Mr. Schellenger serves as Chief Compliance Officer and General Counsel at Newmarket, having joined in 2020. Prior to joining the team, Mr. Schellenger was an Executive Director and Assistant General Counsel at FS Investments, an alternative investment management firm. Previously, Mr. Schellenger was an attorney in the Washington, D.C., office of Seward and Kissel, LLP, where he represented commercial banks, broker-dealers, investment advisors and investment funds, including mutual funds and hedge funds. Additionally, Mr. Schellenger was a Senior Counsel in the Washington, D.C. office of the U.S. Securities and Exchange Commission, where he participated in and led investigations and examinations of various types of financial registrants. Mr. Schellenger holds a BA in International Relations from James Madison University and a JD from Villanova University School of Law.
Our company's name, Newmarket, celebrates our focus on improvement and innovation while at the same time honoring one of the oldest surviving market buildings in the United States, New Market, which is located in Philadelphia.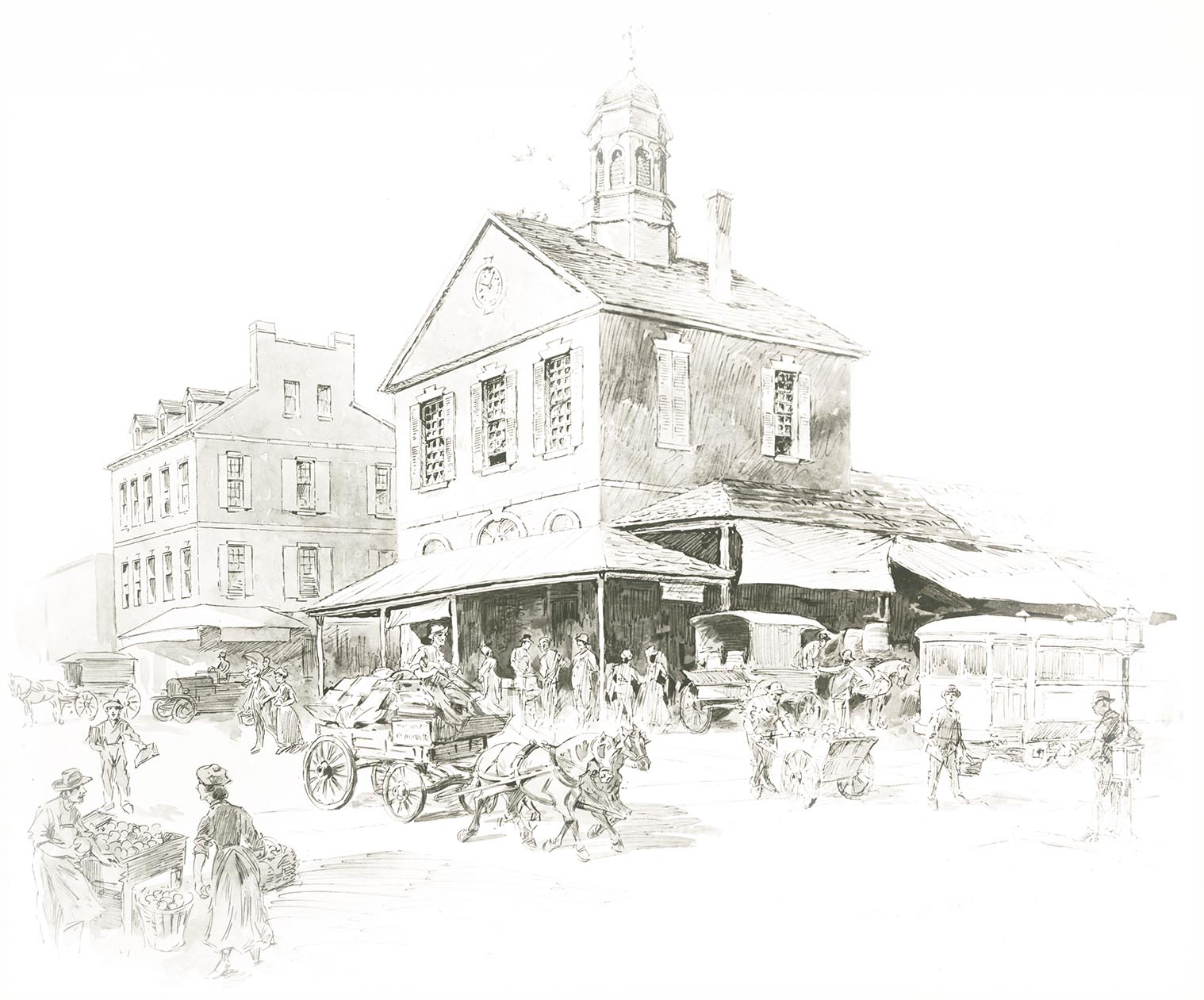 Frank Taylor Collection, Athenaeum of Philadelphia
We thank John Milner Architects & Preservation for preparing the following summary:
In the early 18th century, the population of Philadelphia was rapidly growing, and residents were beginning to spread to new neighborhoods across the city. There was a need to facilitate marketing for the residents of the newer parts of the city, especially considering that High Street (now Market Street) was the only market in Philadelphia and was becoming increasingly inadequate. In 1741, plans were created to construct a new market on Second Street, between Pine Street and Cedar Street (now South Street) in the Society Hill neighborhood. Second Street was widened from 50 feet to 130 feet, allowing for wagons on either side of the market. "This space was judged sufficient to take care of the flow of traffic on market days, leaving passage way for wagons, barrows, and people on either side of the market stalls, which were to be erected in the center of the street" (Tinkcom, 379).
Though plans for the market were first discussed in 1741, it was not until 1745 that Edward Shippen, the Mayor of Philadelphia, and Joseph Wharton, a wealthy merchant and one of the principal landowners in the district, completed their private construction of the market. Wharton was very involved with the construction and believed that a conveniently situated market would enhance the property values in the neighborhood (Tinkcom, 382). Although the original plans for the market included sixteen "shambles" or stalls, eight on the north side of Lombard Street and eight on the south side, only eight were constructed (four on either side of Lombard).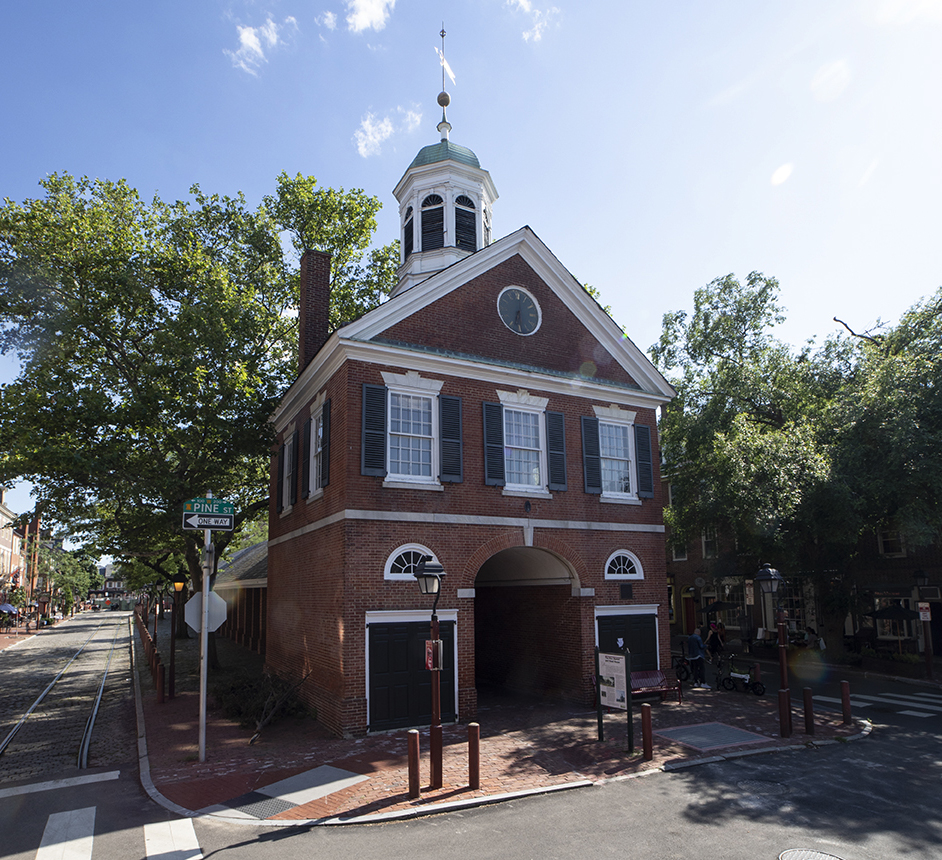 The New Market was simple and utilitarian in design and was constructed with two parallel rows of brick pillars supporting a gable roof over plastered, arched ceilings. Although the plan for the market was generally agreed upon, there were slight variations in the height of the piers and in the framing, illustrating that the stalls were constructed privately, at different times, and by multiple builders. The New Market was similar to the High Street Market, with both resembling English country markets.
The New Market quickly flourished and was continuously improved over the centuries. In 1773, plans were created to renovate the market; the existing stalls would be repaired and new ones would be constructed. Lack of funding, however, delayed the improvements until after the Revolution. Maps from 1762, 1776 and 1795 show that the market had not grow in actual size, however it had likely grown in volume of business, during the second half of the 18th century. By 1795, the Society Hill neighborhood had become increasingly prosperous, and more market facilities were necessary. It was at this time that the market was extended south toward Cedar Street, and the first of two fire engine houses was constructed at the south end. The brick structure measured 17'x27' and had a cupola with a bell.
By 1804, there were 68 regular stalls and 33 additional wooden stalls. Also in 1804, a second fire engine house was constructed at the north end of the market. The "Head House" was a two-story brick structure just south of Pine Street, and was adorned with a cupola, clock, and alarm bell. The lower story contained two fire engines and the upper story was used as meeting space for fire companies. In 1809, a final expansion took place. The eaves on the market were extended 9'-9″, covering two additional rows of stalls along the east and west sides of the building. These new stalls were paved with brick, matching the existing market, and the eave extensions were supported by turned columns on stone plinths. The New Market now spanned the length of Second Street from Cedar Street to Pine Street.
By the mid-19th century, the New Market began to deteriorate, and by 1860 the southern engine house had been removed. In 1923, the structure that remained was renovated. By the middle of the 20th century, the stalls from Lombard to South Street were demolished. At this time, a plan for the restoration of the Head House and of the old market, including eight of the stalls built in 1745, was prepared for the Philadelphia Historical Commission by the architect G. Edwin Brumbaugh. Finally, by the 1970s, 21 of the original piers were still intact and the other 43, along with the roof, were reconstructed.
At several times throughout the 19th and 20th centuries, demolition seemed inevitable, but the market has nonetheless survived for over two-and-a-half centuries. Today the market is restored, including eight of the original set of piers and the "Head House." The New Market was designated a National Historic Landmark in 1966.
BIBLIOGRAPHY
Greenwood, Richard. "The New Market, Head House Market." National Register of Historic Places Inventory/Nomination Form. Historic Sites Survey, National Park Service, Washington, 1975.
Tinkcom, Dr. Margaret B. "The New Market in Second Street," The Pennsylvania Magazine of History and Biography, vol. LXXXII #4, October, 1958.